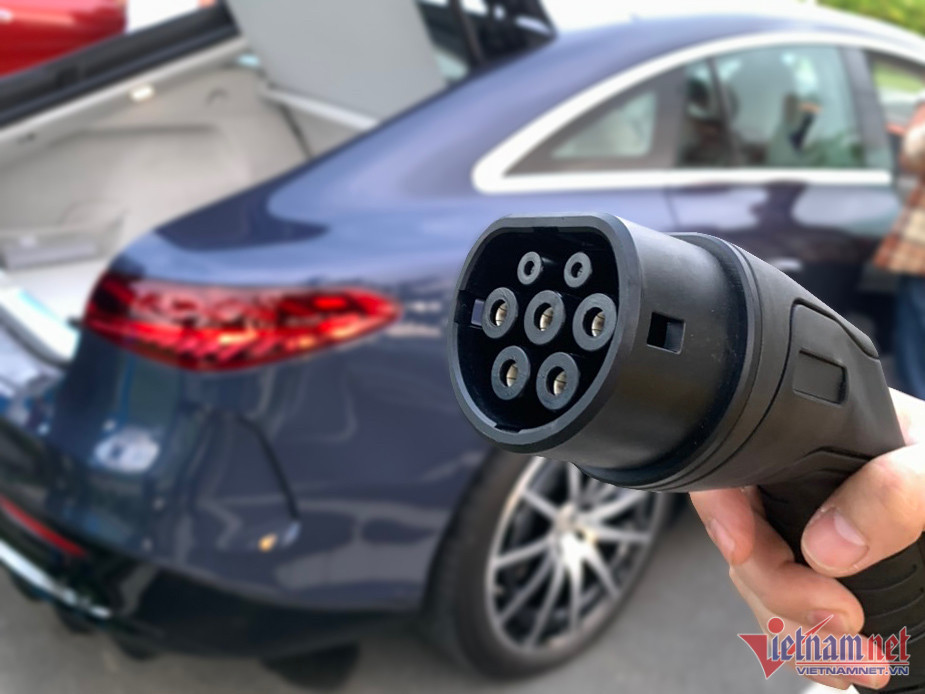 According to the Directorate for Standards, Metrology and Quality under the Ministry of Science and Technology, there are 260 Vietnamese standards applied to road motor vehicles, of which only 39 standards are applied to EVs, including cars, motorbikes and bicycles.
As for national technical regulations, there are only five for electric cars.
The Vietnamese national standards related to EVs don't mention some issues, such as technical and electricity safety requirements applied to fast charging systems; technical requirements on measurement tools of charging stations; battery exchange stations' requirements on safety when transporting and replacing batteries; battery recycling; and technical requirements on safety for electric buses, and others.
Experts point out that existing Vietnamese standards and regulations do not cover all the issues related to quality and safety in using vehicles for EV users. Meanwhile, the EV market in general and electric car market in particular are increasingly large and developing EVs is a growing tendency in Vietnam.
VinFast is the EV manufacturer pioneering in developing charging stations, running a program on setting up 2,000 stations, including 40,000 charging ports for cars and motorbikes throughout the country.
However, the lack of some standards and regulations on technical requirements on designing, installing, operating and measuring charging stations has frustrated the manufacturer.
According to VinFast's director of charging station center Vu Thang, the manufacturer is facing difficulties related to standards and regulations for EVs.
"MST has built standards and regulations on charging poles, but there have not been standards and regulations on building charging stations, systems and devices to protect the stations. Therefore, when developing charging stations, we have to apply international equivalent standards," Thang said.
He mentioned other problems, including the legal framework. Localities give different guidance on setting charging stations, electricity sources and supply. 
The Ministry of Industry and Trade (MOIT) has requested MST to issue standards and regulations on the design, installation and operation of electricity charging poles/devices which are suitable for EVs in circulation in Vietnam.
Once there are sufficient standards and regulations on charging stations, EV manufacturers and distributors in Vietnam will find it more favorable when choosing technologies and installing charging networks across the country. 
The standards and regulations are not only tools that support state management, but also give guidance to EV manufacturing, and protect and encourage consumers to use EVs.
Under a roadmap set by the government, Vietnam will develop EVs to entirely replace vehicles using internal combustion engines.
Hoang Hiep