A team of Australian university students has built and run a solar-assisted electric car to break a Guinness world record.
The car, called Sunswift 7, is one of a series of solar cars built by students at the University of New South Wales over the last two decades, and students have now proven the newest of the electric cars is capable of travelling 1000km in less than 12 hours.
The record broken, 'Fastest EV over 1000km on a single charge', now stands at 11 hours and 53.32 minutes, which the team achieved at the Australian Automotive Research Centre (AARC)'s highway loop test track in Victoria.
Over 240 laps of the circuit, the Sunswift averaged a speed of just under 85km/h, stopping only for driver swaps and twice for repairs.
One stop was required to repair a punctured tyre, while another stop lasted 14 minutes and 52 seconds to address a battery management issue which brought the car to a halt. According to the event rules, the car could only be stationary for up to 15 minutes at a time.
Overseeing the project is team principal Professor of Practice Richard Hopkins, who is a former head of operations at Red Bull Formula One racing team.
Professor Hopkins said despite Sunswift 7 not being representative of a practical car for use, there are lessons to be learned from the technology and engineering applied to the car.
In particular, he points out that its weight of just 500kg, due to the lack of comfort and safety features like airbags and an air conditioning system, gives it a significant advantage over modern production cars.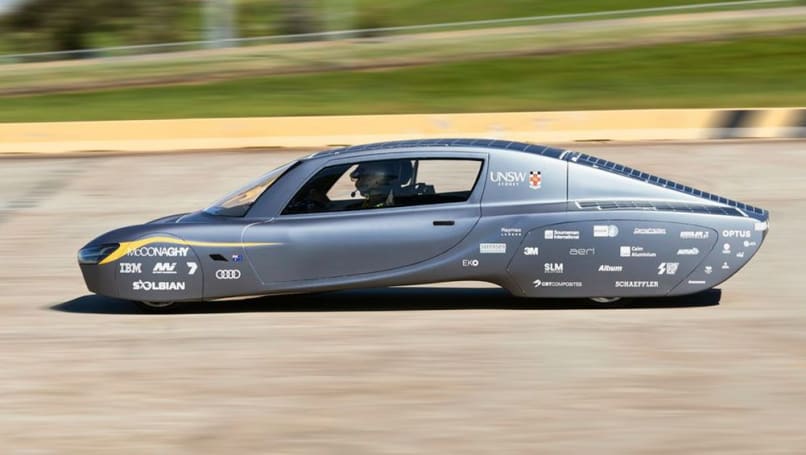 "During this record, the energy consumption was just 3.8 kWh/100kmh, whereas even the most efficient EVs on the road today only achieve a rating of 15kWh/100km and the average is around 20kWh/100km," he said.
"Sunswift 7 isn't a production car of the future, since we've compromised on comfort and the cost is prohibitive. But we have shown that if you want to make cars more efficient, more sustainable, more environmentally friendly, then it is possible.
"I used to work in Formula One and nobody thinks we'll be driving F1 cars on the road in five or ten years. But the technology they use in F1 really pushes the boundaries and some of that filters down and that's what we are trying to do with Sunswift and what this world record shows is achievable."