There is a reason why the Porsche 911 is regarded as one of, if not the best, combustion powered car ever created. The sports car is so perfectly tuned and refined that making changes to the vehicle almost feels wrong. Changing the Porsche 911's powerplant — well, that feels almost sacrilegious. 
Yet for Sacrilege Motors CEO Philip Wagenheim, the modification is well worth the effort. Sacrilege Motors, a Connecticut-based tuner that specializes in electric conversions, has unveiled a creation that is sure to raise some eyebrows — a Tesla-powered 1992 Porsche 911 Cabriolet. What's extra special about the conversion is the 1992 Porsche 911 Cabriolet is one of only 250 limited-edition US versions ever released.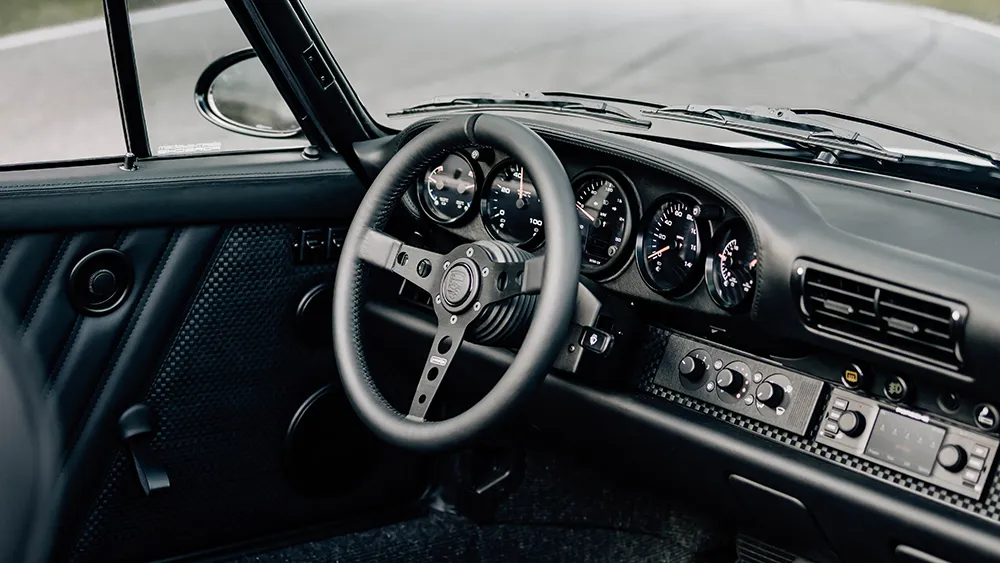 The 911 Cabriolet was equipped with a modified Tesla Model S motor capable of producing 500 horsepower. In a comment to Robb Report, the Sacrilege Motors CEO stated that the utilization of a Tesla Model S electric motor for the special Porsche 911 conversion was an easy choice. 
"Tesla is the gold standard in EV motors. We chose the best component to set the standard that others will chase," Wagenheim said.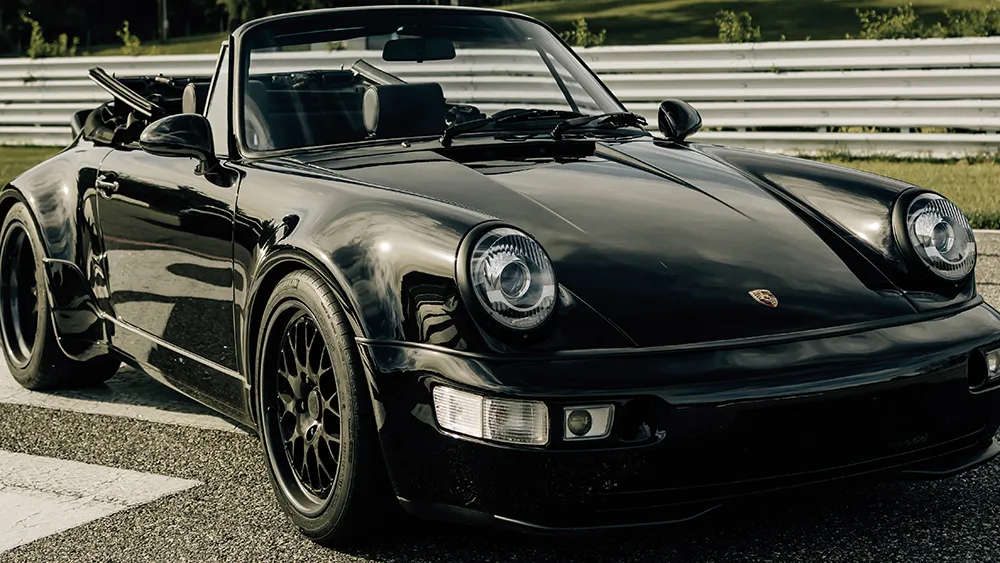 Even with its batteries and Model S motor, the all-black electric Porsche 911 weighs 3,200 pounds, which is not that far from the vehicle's original weight. Thanks to this and the instant torque from its Tesla Model S motor, the zero-emissions roadster is capable of going from 0-60 mph in less than 4 seconds. That's quicker — and a lot quieter — than its original iteration. It also features a 62 kWh battery pack that provides the sports car with a range of 200 miles. 
The electric Porsche 911 Cabriolet is fondly named "Blackbird" by its owner in honor of the iconic SR-71 aircraft. That's a pretty fitting name, considering that the SR-71 made its reputation for being so quick that it could literally outrun missiles that are fired at it. 
Watch Sacrilege Motors' video about its electric Porsche 911 Cabriolet below.
Don't hesitate to contact us with news tips. Just send a message to simon@teslarati.com to give us a heads-up. 
Tesla electric motor and Porsche 911 meet in sacrilegious perfection