Audi is all set to take the covers off the Activesphere, the fourth concept electric vehicle from the German auto giant, this week on January 26. The Activesphere will join the three other concept EVs showcased by Audi earlier – the Urbansphere, Grandsphere and Skysphere models. The quartet of concept EVs is basically to showcase the future design philosophy the German carmaker is going to adopt in coming days. The latest concept EV, an electric crossover coupe, will also offer off-road capabilities.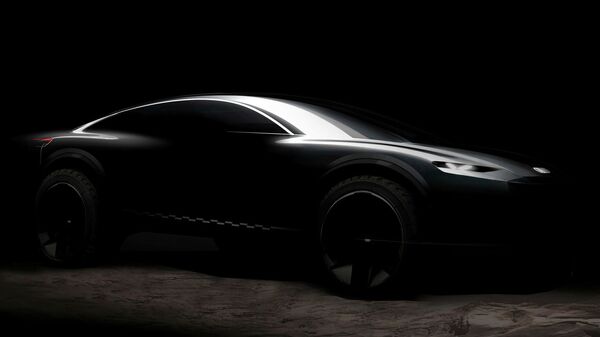 Ahead of its debut on Thursday, Audi has teased the upcoming concept electric vehicle one last time. The two existing images of the Audi Activesphere concept hint at that it will come only with two doors, something that may vary in the future series model. A closer look at these images hint that the Activesphere will be placed somewhere between an SUV and a coupe. It is likely to have more aggressive stance than the Q3 Sportback.
Audi defined this new concept EV as 'the maximum versatility for an active lifestyle, both on and off the road'. The fourth concept electric car from Audi offers wide range of activities, including water sports, skiing, golf, or challenging mountain driving.
Audi hasn't revealed anything about the Activesphere concept's engine. According to Audi, this 'concept' will take a step forward as far as autonomous driving is concerned. The concept electric vehicle is likely to be built on the PPE platform, with which it will have an 800 volt electrical system.
Audi had earlier showcased three such concept EVs. The Grandsphere is a large electric luxury sedan features two front row seats and a rear seat. The front row becomes a 'First Class Lounge' with massive space that will give a clear view to the user and can give them access to all the digital functions of the EV.
The second model is called the Urbansphere which is a futuristic electric minivan, It is based on the Volkswagen Group's PPE platform for electric vehicles, which also underpins Audi's Q6 E-Tron small crossover. It represents a completely new step for the company that is set to rival the likes of Lexus and Mercedes-Benz in the posh van segment.
The third model is called the Skysphere. is an electrically powered two-door convertiblewith Level 4 autonomous driving technology. It can be converted from a grand tourer to a luxury sports car with press of a button in just few seconds.
First Published Date: 24 Jan 2023, 11:07 AM IST