Toyota wants us to see the future of mobility as something more than just electric vehicles. We see every other automaker diving head-first into making BEVs. But the Japanese giant is taking is much more cautious and delayed route. Toyota President Akio Toyoda recently took to the stage at Toyota Motor Thailand's 60th Anniversary celebration to put forth his views on the future of mobility.
It is also during this event that he silently unveiled two EVs to the world, one of which is a BEV based on the current-gen Toyota Hilux pickup, which is called the Hilux Revo in Thailand. Not much was revealed about the Hilux Revo BEV Concept at the anniversary event, but it does show us that Toyota is very much invested in building practical electric vehicles for the future.
Toyota sees a green future in which various energy sources play vital roles, and the most immediate ones, according to them, happen to be electric-powered or hydrogen-powered propulsion systems. Up until the reveal of the Hilux EV Concept, we thought that Toyota was not interested in battery-powered EVs. And it was recently that they kick-started two very ambitious Hydrogen fuel cell concepts involving a Toyota Corolla Cross and a Toyota Hilux.
But now, with the Hilux Revo BEV Concept, things get a lot more interesting and open up a whole new spectrum of possibilities. While it is still a concept and is based on a vehicle that we don't have here in the US, this reveal gives us a hint on what to expect from Toyota's mixed-green vehicles of the future.
Related: Why It's Worth Waiting For The 2024 Toyota 4Runner Hybrid SUV
The Hilux BEV Concept Assures Of Toyota's All-Electric Future Plans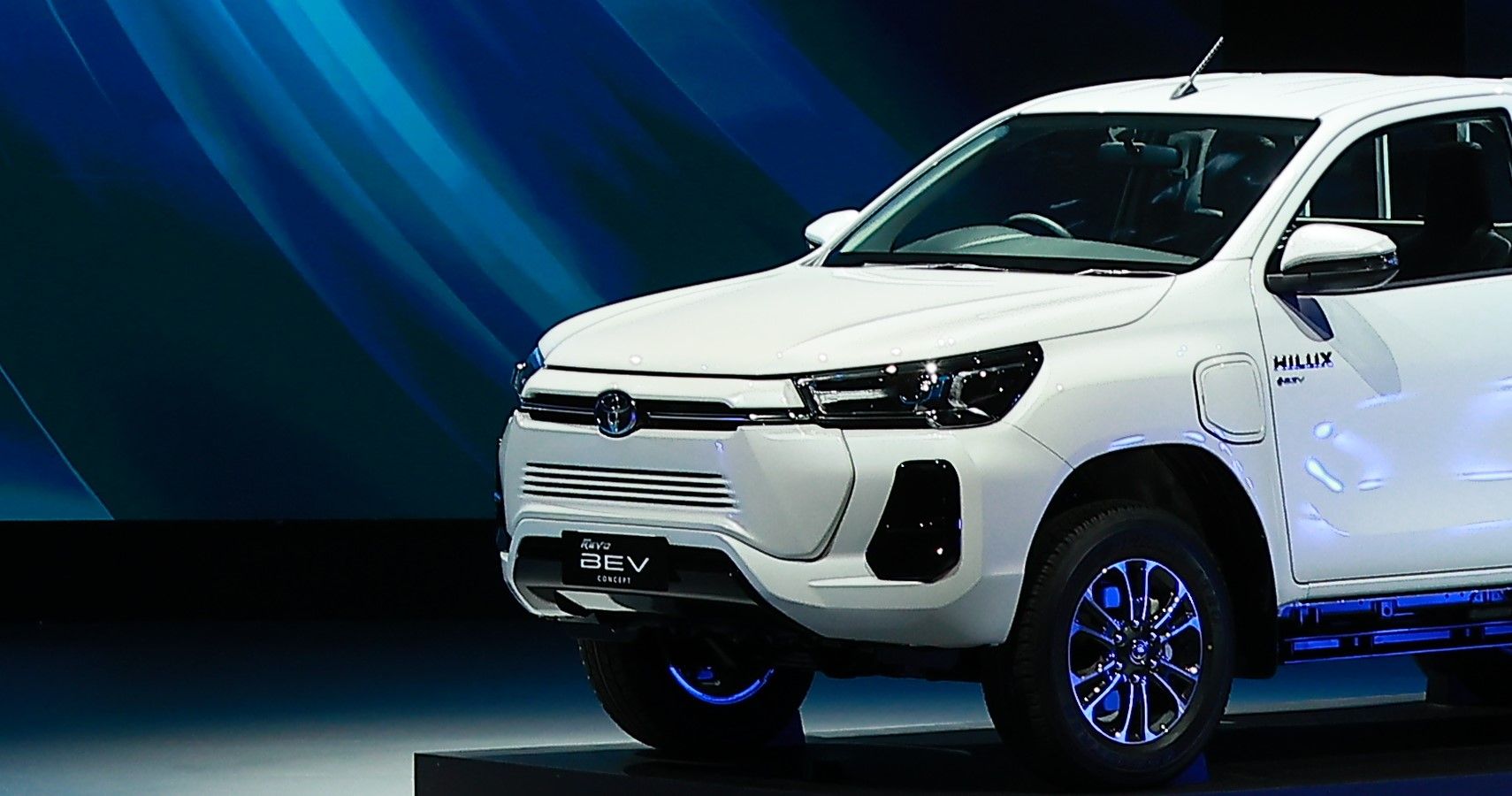 Last December we saw an ambitious Toyota prepare itself to slay the EV world with 15 new planned vehicles across its passenger fleet. But this year, in October, the Japanese giant decided to slow down and rethink its EV strategy. This came as a decision that filled us with doubt about Toyota's capabilities to embrace the changing automobile landscape.
But after diving deep into their decision to slow down on the "full-on" EV onslaught, we understood that it made perfect sense. Unlike other automakers who are hell-bent on embracing EVs, Toyota decided to take a more caution approach to BEV.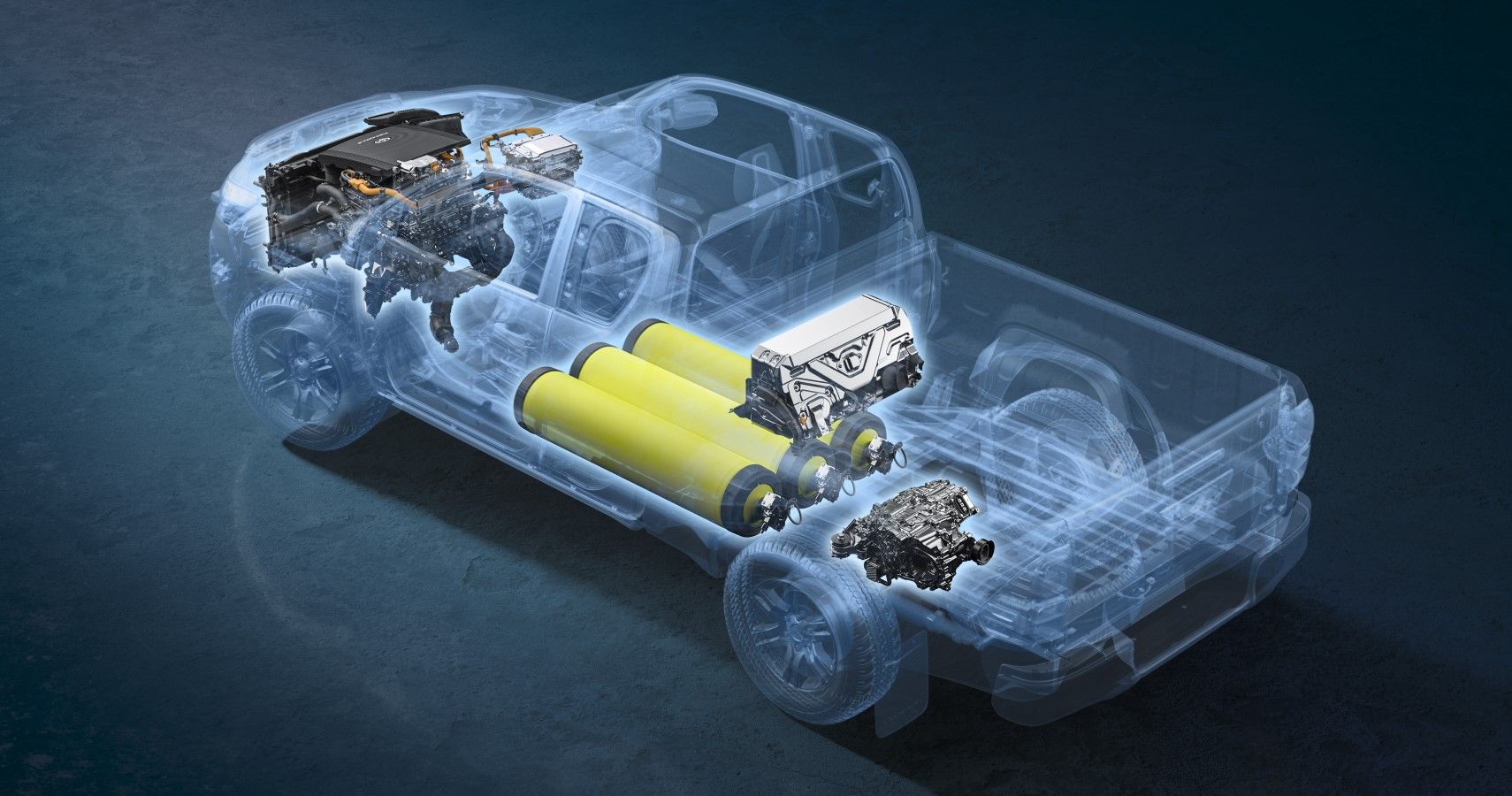 The other half, they are investing, ambitiously in hydrogen vehicles. And as there was only information coming out from Toyota headquarters on the progress of hydrogen-powered cars, we were doubtful that they would focus equally on EVs.
But with the Hilux BEV Concept, that doubt has been cleared off. Toyota USA has a very dull fleet of electrified vehicles in the US. In fact, there are just two right now – the all-electric 2023 bZ4X and the hydrogen-powered 2023 Toyota Mirai. The Hilux, however, is not sold in the US; so the Hilux EV Concept doesn't quite give us immediate hope, but a long-term one perhaps!
Here's What We Know Of The Toyota Hilux BEV Concept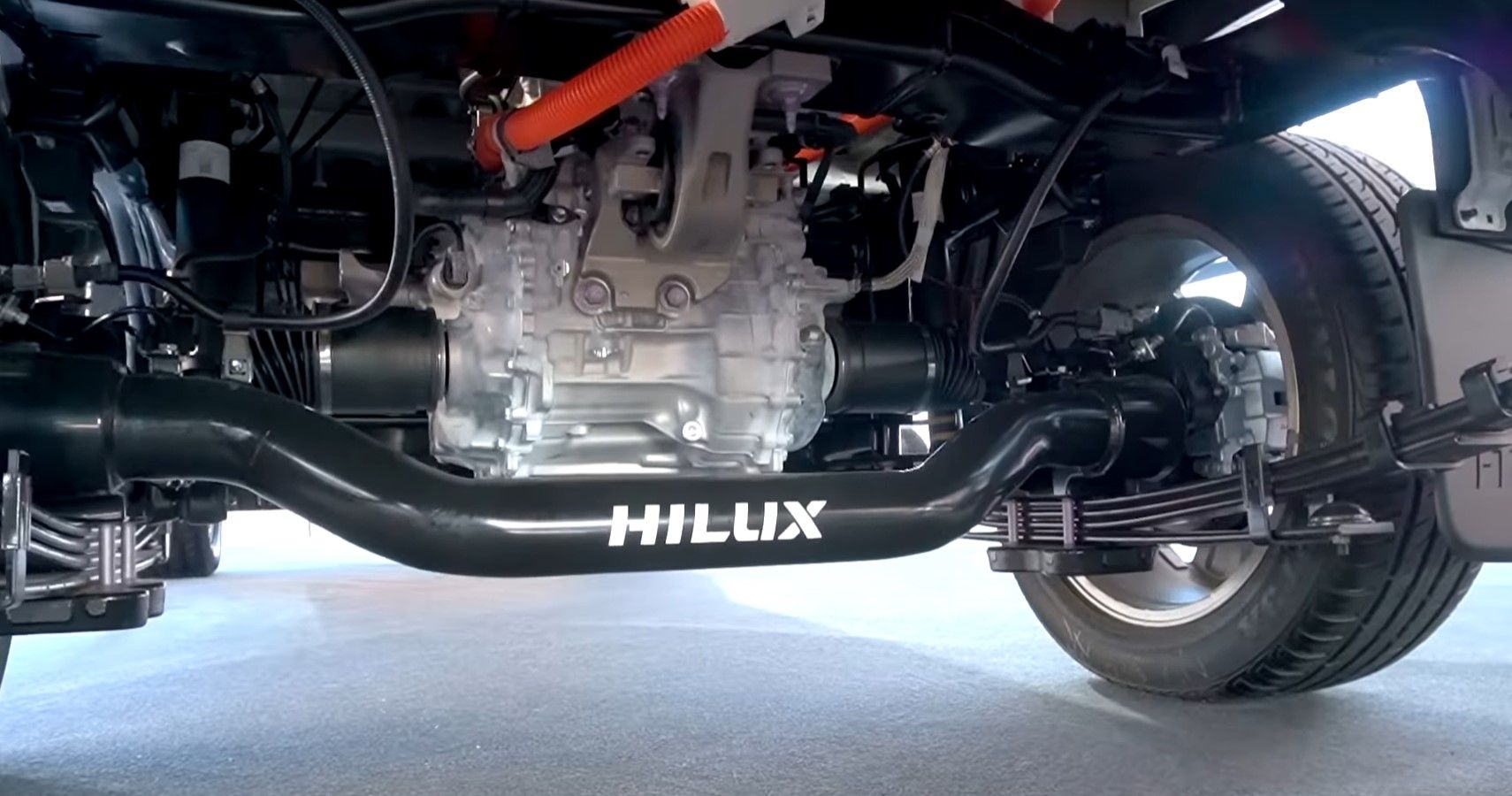 Despite being such a huge deal for Toyota, the Hilux BEV Concept, along with a more affordable and utilitarian IMV 0 Concept. Toyota didn't give out any technical details like battery pack size and motors. But a walk-around video from MassAutoCar YouTube Channel shows us a rear-axle-mounted single-motor layout, and a modified standard Hilux Revo frame with a battery storage compartment welded below it.
The concept is based on the Hilux Revo single-cab pickup which is quite popular in Thailand. Most of the body panels have also been carried over unchanged. The only differences are on the front fascia with sealed-out body panels, a modified set of headlamps, and a charging port located on the front left fender. The interior layout also seems to be mostly unchanged with the only tweaks being a drive-mode toggle instead of the gear shifter and a tweaked instrument cluster to show various EV-specific data.
Related: The Real Reason Why The Toyota Hilux Is Banned In The US
Will There Be A Production Version Of The Hilux EV Concept Soon?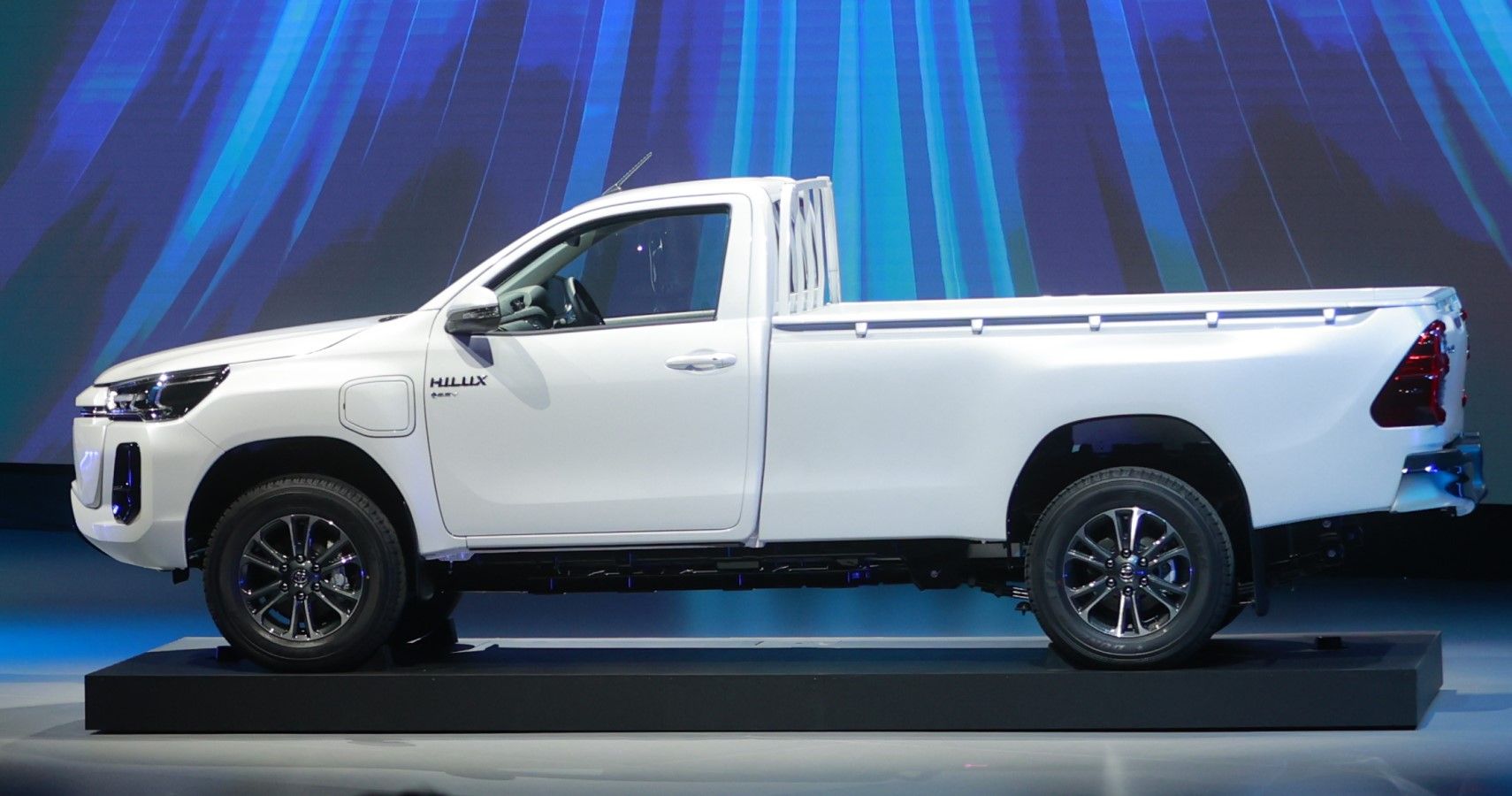 As of now, there is no information regarding a production-spec Hilux EV. But further development work for the EV Concept is promised to take place in Thailand. This decision has historical significance because the seventh-gen Hilux had its roots in Thailand. Using a very flexible IMV platform, was Toyota's effort to build a global product in the early 2000s, and it was a smashing success. The Hilux Vigo was the truck that sprouted from this effort for Thailand, and it has become a very popular nameplate in the region.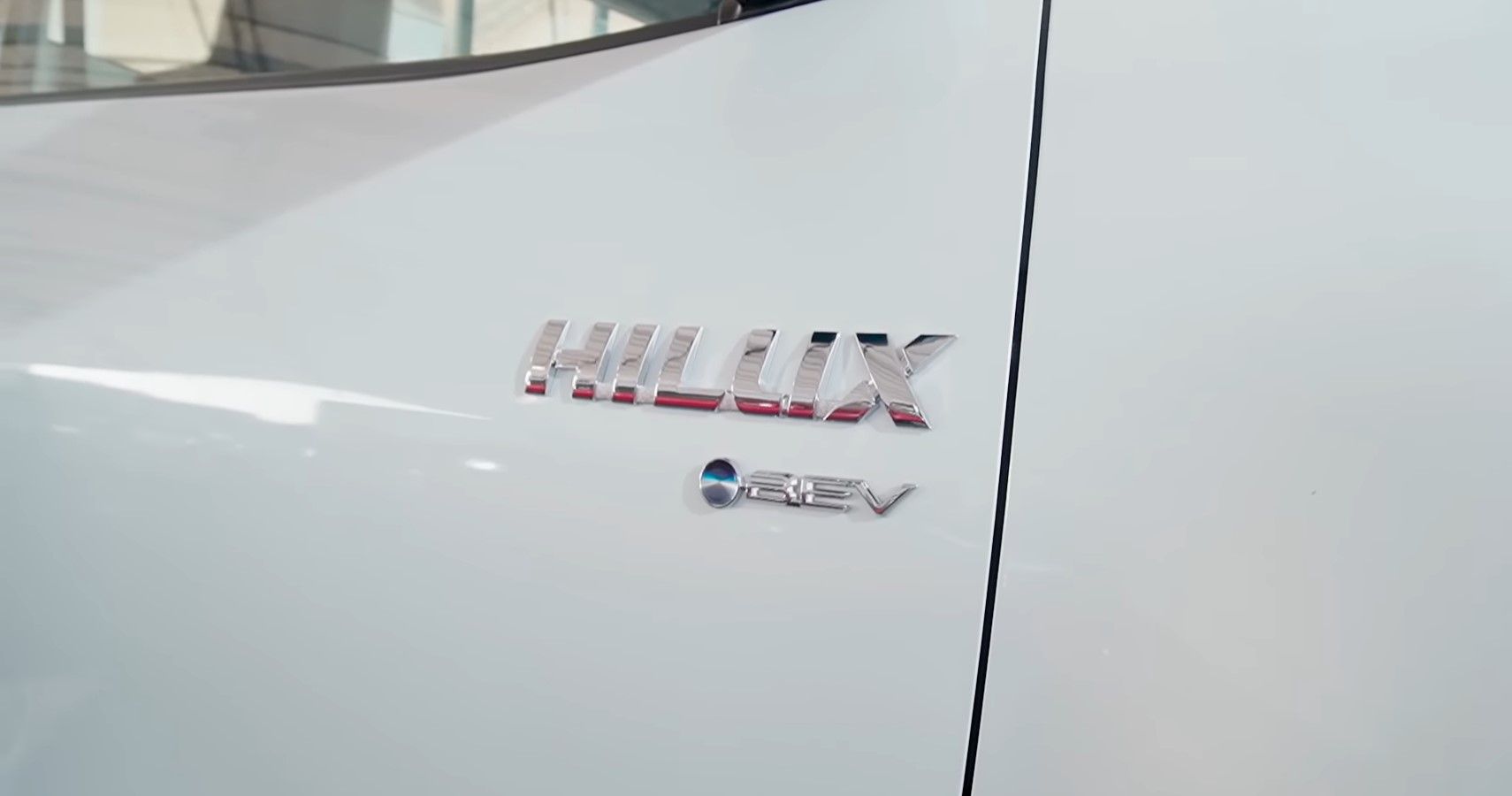 Also, the concept showcased was more or less production-ready. The Hilux EV is proposed for the Thai market where pickups are even more popular than in the U.S. A majority of them are used literally for the utility they offer. So affordability is crucial, and the concept screams it! So, all the dots join together to give us a strong hint of seeing a production-spec Toyota Hilux EV in Thailand, pretty soon.
What Does The All-Electric Toyota Hilux Mean To North America?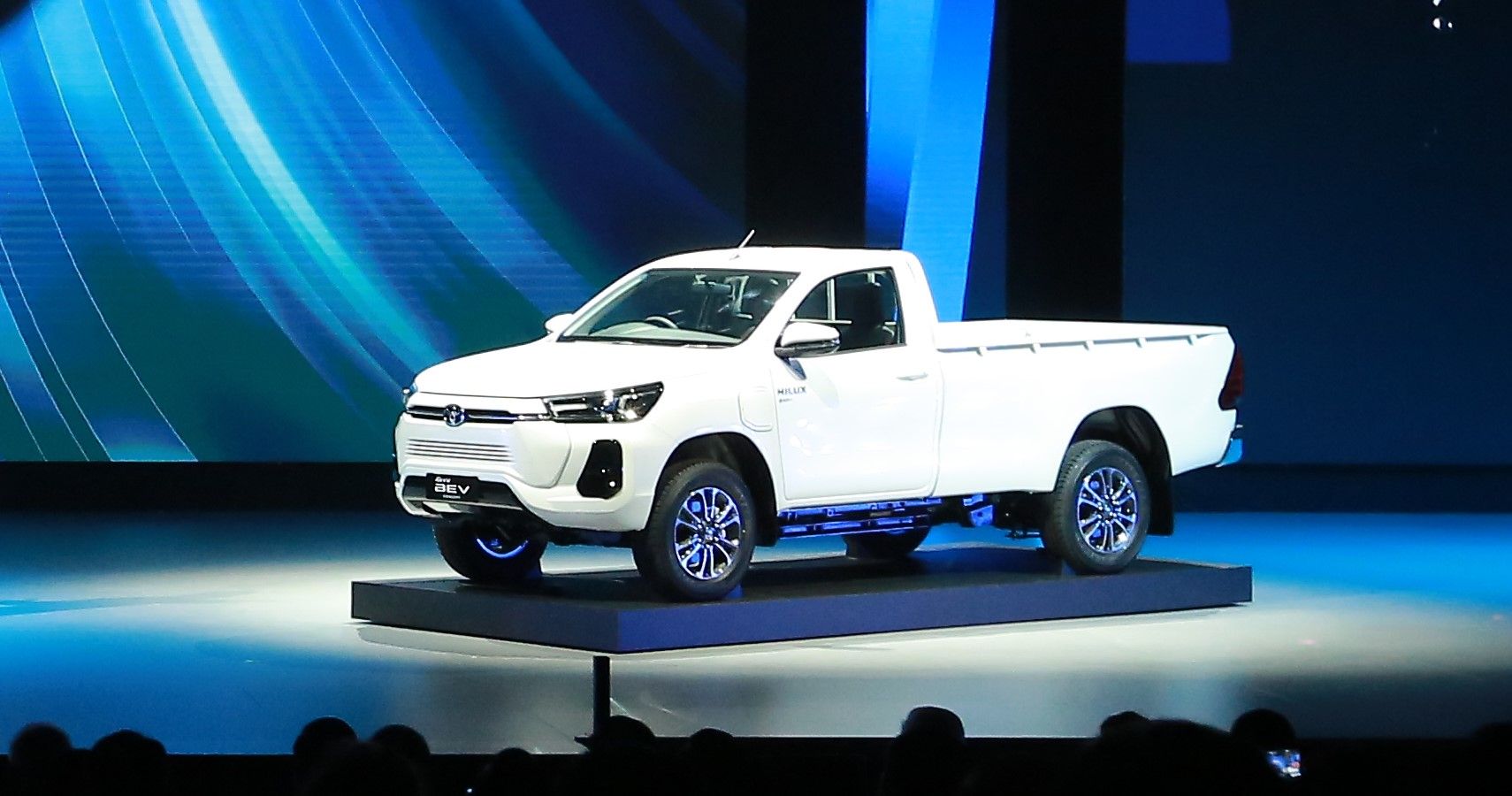 Toyota replaced the Hilux with the all-new Tacoma for the US back in 1996. But we have secretly craved the more affordable and simpler Hilux, just like the one sold in Thailand. We have seen Toyota make efforts to standardize its North American and global offerings, as much as possible.
And on that note, there are reports of the next-gen Tacoma and Hilux being a lot more similar than anticipated. That suggests that down the road, we can expect to see an all-electric Tacoma for the US, sharing tech from the Hilux BEV Concept.
Sources: Toyota Global, MassAutoCar Via YouTube