Words by Aaron Karp
There is a great deal of hype around the potential of electric vertical takeoff and landing aircraft passenger services, several of which could begin operating as soon as the middle of this decade. But, the helicopters that are today used for VIP passenger transport services around the world are not likely to yield easily to the new technology.
')
}
// –>
Nevertheless, passenger helicopter operators are interested in the potential of electric vertical takeoff and landing (eVTOL) aircraft. But, industry experts believe that not all of the capabilities of helicopters will be replaced by the nascent technology – especially in the first years after eVTOL aircraft take to the skies.
Traditional versus new
As Joby Aviation and other developers of eVTOL aircraft progress towards certification, it seems some missions performed today by helicopters are likely to be replaced by this new type of aircraft, but others will not be. eVTOL aircraft will enter a business aviation sector with
well-established norms and systems, so determining how these aircraft will fit in with existing infrastructure is critical.
Jen Hennig, vice president of operations at the General Aviation Manufacturers Association (GAMA), says the switch to battery-power is the most important part of eVTOL aircraft. "They will be an evolution of the types of aircraft introduced in the past," he says. "Every new evolution in aerospace is introduced via a new powerplant. The battery powerplant will enable new kinds of business models and new types of flying."
But that battery power will also be a limiting factor, at least initially.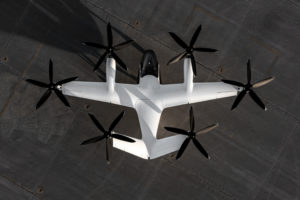 Joby, the California-based company planning to bring a four-seat, six-propeller, piloted eVTOL to market by 2024, will array four battery packs underneath the aircraft's wing. Not only will the batteries be heavy, power storage limitations will hinder operational capabilities. Flights will have to be relatively short haul in range and eVTOL aircraft will not have the power to hover for very long, a key element for many helicopter missions such as emergency medical flights.
"You have to do urban air mobility at least initially because an eVTOL really can't fly that far," Edison Yu, a Deutsche Bank analyst who follows the emerging eVTOL sector, says. "You can't fly from New York to Boston. Once you start getting to longer routes, like 200 miles, you really need some sort of battery technology breakthrough. Using existing mass volume battery power, you can't fly those longer routes.
"There are certain helicopter applications that won't be replaced by eVTOLs because the battery technology will not allow enough hover time or enough flight range. The energy density just isn't there yet. In five to ten years, there could be a big breakthrough in battery technology that could change that."
The range of eVTOL aircraft will likely be limited to around 50 miles (80km) initially. That gives helicopters a clear advantage for VIP transport between cities. The longest range helicopters, such as the Airbus H175, the Leonardo AW101 and the Sikorsky S92, can fly as far as 500 miles (800km), meaning a trip between, for example, New York and Boston is more than feasible.
For efficiency, Joby and a number of other eVTOL aircraft developers are using a model that sees rotors used to lift the aircraft, which are then tilted during cruise to facilitate horizontal flight akin to a traditional aircraft's. Also, Joby's eVTOL aircraft will be limited to just three or four passengers, while the executive version of the H175 can carry up to 12 passengers, again giving traditional rotorcraft an advantage – helicopters can fly more passengers farther.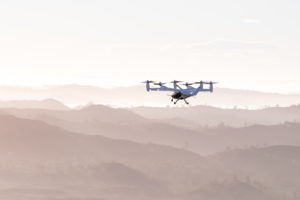 According to Michael Hertzendorf, the chief operating officer of Helicopter Association International (HAI), another advantage of helicopters over eVTOL aircraft is the ability to manage fuel resources. "You are always managing range, speed, power and payload with any type of aircraft," he says. "With a traditional helicopter, you can manage fuel levels. If you need more power, if you need more distance you can manage that."
Batteries, conversely, are "a fixed weight to the aircraft that can't be managed in the same way."
Nevertheless he adds, several eVTOL aircraft developers have joined HAI. "We have embraced eVTOL aircraft," Hertzendorf says. "We understand the challenges of vertical maneuverability and operating in congested, low-altitude airspace. You have to think of helicopters as a mission tool serving different segments – passenger flights, firefighting, tourism, law enforcement, news gathering, air ambulance and more. We see eVTOL aircraft as another tool in that kit bag."
Passenger Services
Sao Paulo and Rio in Brazil are widely touted as ideal eVTOL aircraft markets, especially when the new technology first enters service, because both densely populated cities have a thriving passenger helicopter sector.
For example, Omni Taxi Aero operates VIP helicopter transport services throughout Brazil, using a wide range of traditional rotorcraft, including the H175 and Leonardo AW189.
"Brazil is a country where you have huge cities that today have an infrastructure where vertical flying is very common," Hennig says.
"Lots of buildings and locations have heliports on site. You have 400 helicopters doing daily operations over Sao Paulo and they're doing that in the existing system, which means having 400 aircraft today do those kinds of operations with suitable volume. It's done today, so there's no challenge to eVTOLs doing it."
Today's helicopter passenger services in Brazil are used by exclusively high-end passengers able to pay a premium, but a key ambition of most air taxi developers is to provide affordable services widely available to consumers. However, experts believe only VIP services will be available until the cost of eVTOL aircraft production reduces as vehicles begin to be built on a mass scale by the 2030s.
Yu says the main advantage an eVTOL aircraft will have over a helicopter in an urban setting is its lower noise footprint. "Helicopters are so loud, vastly louder than an eVTOL," he says. "That's going to enable the eVTOL to fly more frequently over and much closer to population centers in cities."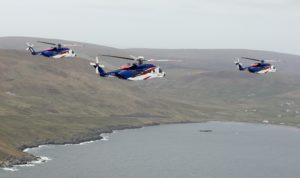 The absence of a traditional combustion engine also means that eVTOL aircraft are expected to be less costly to operate and easier to maintain than most helicopters.
"If eVTOLs are able to bring in small aircraft transportation with a noise footprint significantly reduced, there is a real opportunity for bringing aviation to places where there are noise challenges at the local airport or the local heliport," Hennig says. "Those noise concerns go away because we have an aircraft where the local community may see the aircraft, but they are not going to hear it."
Over time Yu predicts that traditional helicopter passenger services in major cities will be entirely phased out and replaced by eVTOL aircraft. "Once they are considered reliable, we will see traditional passenger helicopter services gravitate towards them because there are societal forces at play, demanding electrification and sustainability," he says.
"Obviously, helicopter manufacturers will try to push back just like combustion engine automobile manufacturers. There is going to be resistance. But I think we're at a point where society is pushing for electrification in an unstoppable way."
Autonomous or remotely-piloted air taxis are the ultimate goal for many eVTOL aircraft developers, such as Wisk. Pilotless vehicles could give VIP passengers much more flexibility, a valuable commodity to business aviation users.
"There's obviously more work to be done for autonomous operations," Hennig says. "We don't have a regulatory framework in place today for autonomous or remotely-piloted operations. We need to develop it and there is a lot of hard work ahead of us."
Yu expects there will be an ample supply of pilots for the first wave of eVTOL aircraft entering service. "There will not be a thousands of these vehicles in cities by the middle of this decade," he says. "It is going to be a gradual rollout, so the pilot issue will not be a constraint
to start."
Moreover adds Yu, the highly automated flight controls being developed for eVTOL aircraft – which developers say will allow for an easier transition to autonomous flight– could make eVTOL pilot jobs more appealing.
"What the industry is banking on is that it's going to be a much more predictable and easier job to fly these things relative to a conventional pilot's job," Yu says, noting an eVTOL aircraft will be "pretty easy to fly relative to a helicopter".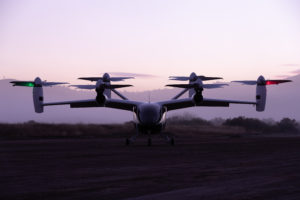 "Most routes will all be in the same city. If you're comparing it to an airline pilot, you wouldn't have to travel to different cities all the time. So, they're hoping it's a better job with easier responsibility that will draw pilots in," he adds.
A big part of the discussion about eVTOL aircraft fitting into the general aviation ecosystem centers on how much existing infrastructure can be used by them and how much new infrastructure will be needed.
"These are aircraft that will have a transponder, a voice-communications link and navigation capabilities like any other general aviation aircraft," Hennig says. "They will interact like every other aircraft, apart from that quirk that when they transition into an airport, instead of landing on a glide slope like a typical airplane, they will land vertically."
Airports will likely be a core element of initial eVTOL operations because airlines – a number of which, including American Airlines, have provisionally placed orders for eVTOL aircraft – view them as a more efficient way to get passengers to and from airports, especially VIP customers.
"eVTOL aircraft will be mostly transparent to air traffic controllers," Hennig adds. "We need to provide controllers with the tools to deal with an aircraft that has an operational capability that's different from a helicopter or a Cessna 172 or Piper. I don't see any headaches there, it's just some technical considerations that have to be looked at."
An obvious infrastructure need is vertiports. In cities such as Sao Paulo or Tokyo, helipads are numerous and these could be turned into vertiports serving both helicopters and eVTOLs. Hertzendorf says, "We are seeing a focus on infrastructure and where it can be best used for both types of platforms."
Indeed, accommodating both helicopters and eVTOL aircraft will be a challenge many major cities around the world will have to contend with later this decade and into the 2030s.
For major VIP helicopter passenger operator Blade, it does not come down to a competition between helicopters and eVTOLs – instead the company views the coming transition as a seamless one. "Quiet, carbon-neutral and cost-effective electric aircraft are currently being developed and flown by our investors and partners today," Blade says in a statement explaining its future strategy, adding: "Electric motors allow an aircraft to land like a helicopter and cruise like a plane, quietly. Quiet is a key innovation of eVTOLs. Reducing noise, emissions and cost will help bring urban air mobility to more people in more places."