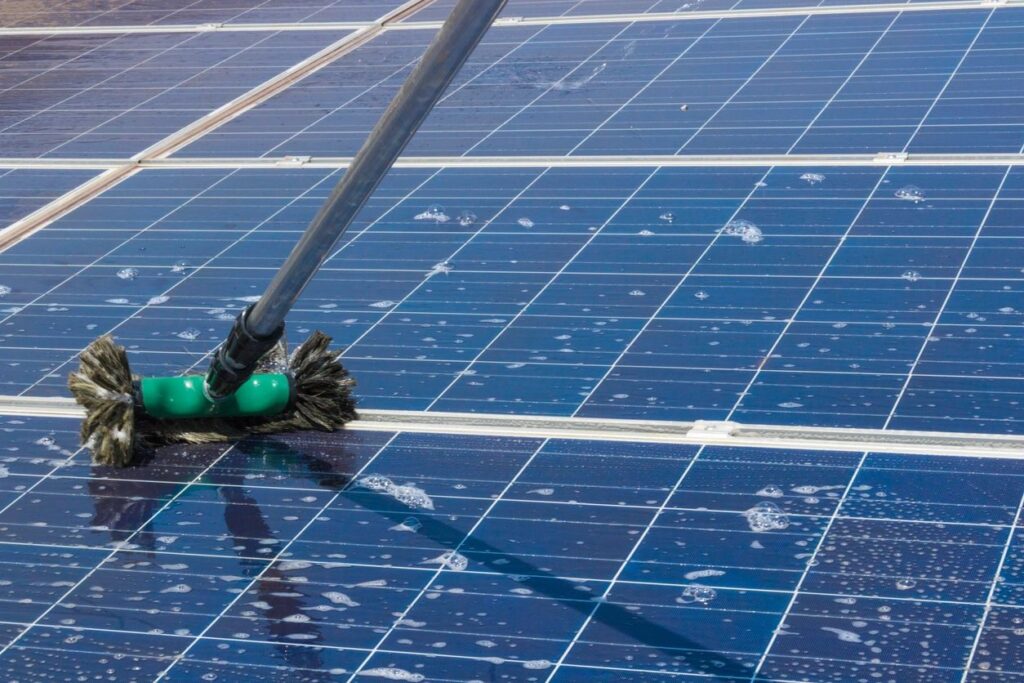 ATLANTA – A Korean solar panel manufacturing company announced plans Wednesday to expand an existing operation in Dalton and build a new plant in Cartersville.
The commitment of more than $2.5 billion by Hanwha Qcells, the largest-ever single investment in solar manufacturing in the United States, will create 2,500 jobs.
The project is a direct result of new solar tax credits contained in the Inflation Reduction Act a then-Democratic controlled Congress passed last summer, President Joe Biden said in a prepared statement.
"Hanwha's Qcells investment will create thousands of good-paying jobs in Georgia, many of which won't require a four-year degree," Biden said. "It will bring back our supply chains so we aren't reliant on other countries, lower the cost of clean energy, and help us combat the climate crisis. And, it will ensure that we manufacture cutting-edge solar technology here at home."
Hanwha Qcells opened the Dalton plant in 2019, the largest solar manufacturing facility in the Western Hemisphere, generating 750 jobs. An expansion already in progress will create another 470. The new facilities in Dalton and Cartersville are expected to bring Qcells' total Georgia workforce to more than 4,000 by the end of next year.
"I am honored to announce the growth of Qcells in Georgia for a second time in less than a year," Gov. Brian Kemp said. "With a focus on innovation and technology, Georgia continues to set itself apart as the No.-1 state for business."
While the federal solar tax credits ultimately were included in the broader Inflation Reduction Act, the original legislation calling for those tax credits was sponsored by U.S. Sen. Jon Ossoff.
"My goal remains to make Georgia the world leader in advanced energy production," said Ossoff, D-Ga. "That's why I wrote and passed major legislation to bring more solar manufacturing jobs to our state … with thousands of solar jobs and billions of dollars on the way to Georgia."
Qcells CEO Justin Lee also credited Georgia's other senator, Democrat Raphael Warnock, for actively supporting the solar tax credits.
The Qcells expansion is just the latest clean-energy project Georgia has landed. Last year, Hyundai broke ground on a $5.5 billion electric vehicle manufacturing plant near Savannah – the largest economic development project in the state's history – and announced a joint venture with SK On to build a $5 billion EV battery plant in the Cartersville area.
Solvay Specialty Polymers is investing nearly $1 billion in an EV-battery parts plant in Augusta, supported by a $178 million grant from the U.S. Department of Energy.
FREYR, a Norwegian battery company, has announced plans to build a $2.6 billion plant in Coweta County.
In all, solar panel, EV, and battery manufacturing companies have committed to investing nearly $25 billion in Georgia since Biden took office.
"We are in the decisive decade," said Ali Zaidi, the White House's national climate advisor. "In this decade, we need to dramatically reduce our [carbon] emissions."
The Qcells expansion will bring the company's total solar panel production capacity in Georgia to 8.4 gigawatts next year.
The Qcells project will put the U.S. on track to quadruple domestic solar manufacturing capacity by the end of next year, Zaidi said. That will mean generating up to 33.5 gigawatts of solar power, enough to allow 5 million homes to switch to solar, he said.
"This is what we need to be doing to meet the moment on climate," he said.
This story is available through a news partnership with Capitol Beat News Service, a project of the Georgia Press Educational Foundation.