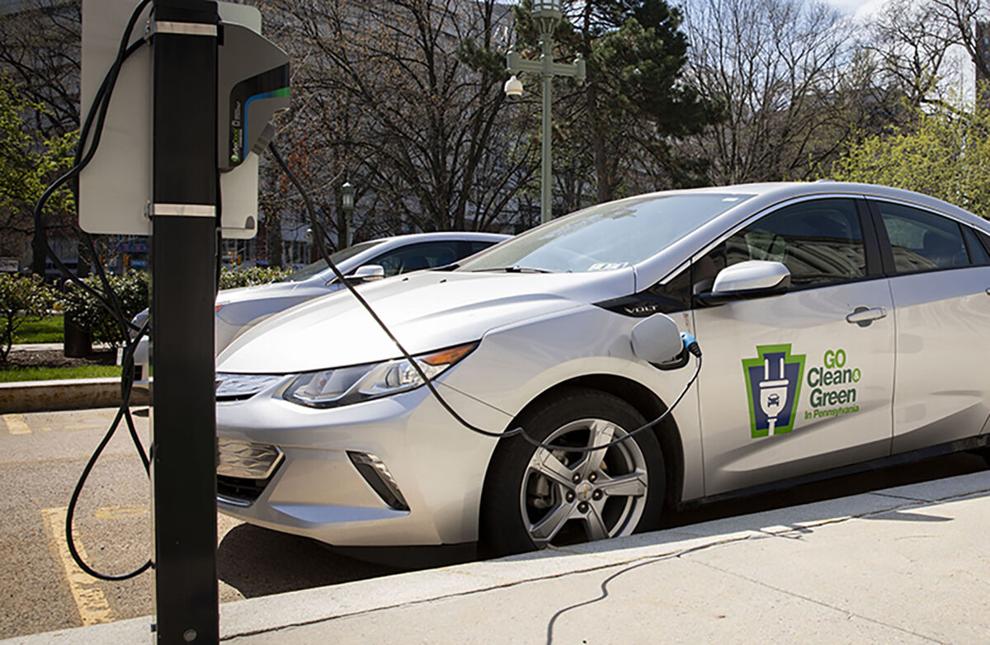 With the sales of electric vehicles booming, Pennsylvania will receive $171.5 million in federal funds to place charging stations along major highways.
The grant money will be spread over five years as part of the Biden administration's Bipartisan Infrastructure Law passed in 2021. The grants will be used to add about 150 direct-current charging stations off exits on 15 interstates and key intersections on four federal highways.
The Pennsylvania Department of Transportation has a goal of deploying at least 2,000 new electric vehicle charging ports at 800 sites by 2028.
The ports must be able to charge four electric vehicles simultaneously.
The federal money will cover an estimated 80% of the cost of each charging station, including site acquisition, installation and ongoing operation. Third parties — likely service stations and roadside convenience stores or eateries — will provide the other 20% and can charge EV users for the service.
PennDOT expects that applicants for the money to install the charging ports will most likely be public-private sector entities, nonprofits and commercial companies.
The application process runs from Feb. 24 to April 6, 2023.
Federal guidelines specify that charging stations should be no more than 50 miles apart and less than 1 mile from an exit or intersection.
PennDOT estimates there are 31,000 EVs in use in the state — nearly triple the number from 2019.
The Biden administration wants half of all new vehicle sales by 2030 to be electric vehicles.