During the Q4 and FY 2022 earnings call, Elon Musk noted that Tesla is seeing so much demand for its vehicles in January that the company has started slightly raising the prices of some of its vehicles. Tesla's delivery estimate for the Model Y Long Range suggests that Musk's statement was accurate. 
A look at the Tesla Model Y configurator shows that the delivery estimate for the all-electric crossover's Long Range Dual Motor AWD variant has been moved to March-May 2023. Prior to this, the delivery estimate for the Model Y Long Range was listed by Tesla as February-March 2023.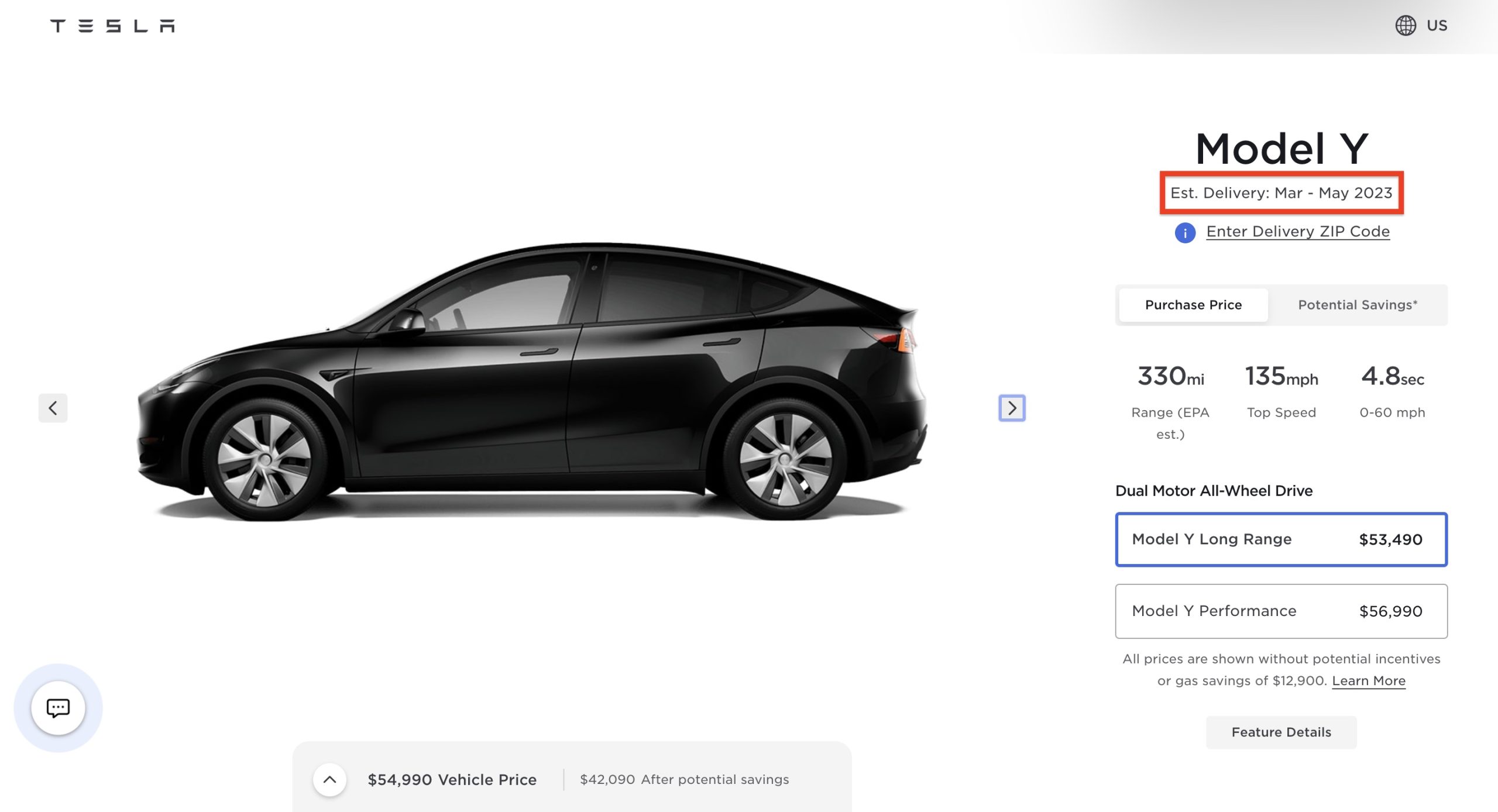 The longer delivery estimate for the Model Y Long Range suggests that the vehicle's demand is outpacing Tesla's production in the United States. This is no joke considering that the company has two factories producing the Model Y in the United States–the Fremont Factory in California and Gigafactory Texas in the Lone Star state. 
The Fremont Factory is a repurposed vehicle plant and is not as optimized for EV production as custom-built facilities like Giga Shanghai. Despite this, the Fremont Factory ranks as one of the United States' most productive car factories. As of Tesla's Q4 and FY 2022 Update Letter, the Fremont factory was listed with a capacity of 550,000 Model 3 and Model Y per year, while Gigafactory Texas was listed with an annual capacity of over 250,000 Model Y. 
A huge driver for Tesla's demand this first quarter is definitely the aggressive price cuts implemented in January. During the recent earnings call, CEO Elon Musk highlighted that January's orders have been very impressive, and that lower vehicle prices really matter to consumers. 
"Thus far in January, we've seen the strongest orders year-to-date than ever in our history. We currently are seeing orders at almost twice the rate of production… And we've actually raised the Model Y price a little bit in response to that… So basically, price really matters. I think there's just a vast number of people that want to buy a Tesla car but can't afford it. So, these price changes really make a difference for the average consumer," Musk said. 
The Teslarati team would appreciate hearing from you. If you have any tips, contact me at maria@teslarati.com or via Twitter @Writer_01001101.
Tesla Model Y Long Range delivery estimate moved to March-May 2023