Tesla has opened its first Supercharging sites in Australian to non-Tesla electric vehicles, starting with five little used charging sites in NSW. 
The move follows similar openings in overseas markets and signals a major shift from what is by far the biggest, and most efficient and reliable, private network in the world.
The news will be welcomed by thousands of non-Tesla drivers across Australia, who now be able to charge at certain Tesla Supercharger sites, and who had previously been limited to third party sites with few charging bays and machines that were often broken
The news was initially being reported on Twitter:
Stop everything! Tesla Superchargers open to non-Teslas in Australia

(Prices in AUD)
Fees: 79c/kWh discounted to 66c/kWh with Membership

Membership: $9.99/month@Rizflip @RahulPrasad74 @TeslaGong @TeslaStraya @sydney_ev @DrSallyL pic.twitter.com/zVvLSvbqDY

— Ludicrous Feed (@LudicrousFeed) January 31, 2023
Earlier today, five NSW Supercharger sites started to appear in the Tesla app under Charge Your Non-Tesla section. They are:
Bathurst – 6 stalls

Dubbo – 4 stalls

Hollydene – 6 stalls

Narooma – 4 stalls

Tamworth – 4 stalls
All of these sites are outside the main traffic corridors and are comparatively rarely used. The Driven editor Giles Parkinson has made three trips up and down the New England highway and not seen another Tesla at either the Holydene or Tamworth facilities.
Pricing of the chargers to non-Tesla drivers will be significantly higher, however, at 79 c/kWh, which can be reduced to 66 c/kWh with a Tesla membership plan that is set at $9.99 a month.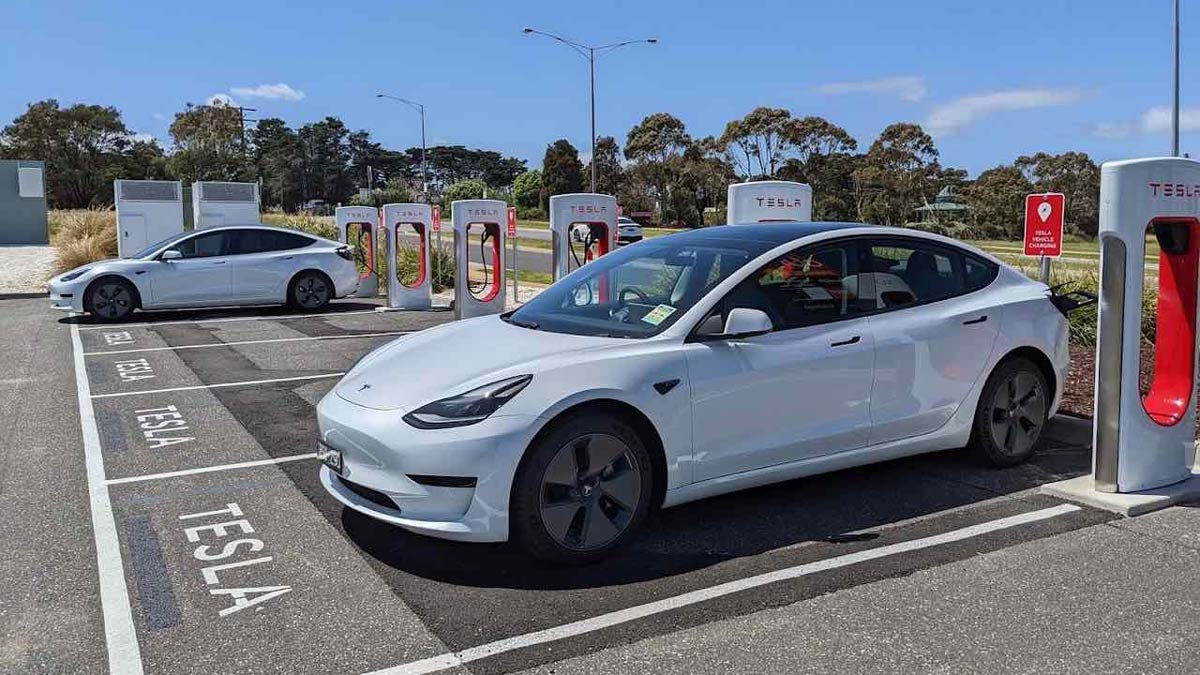 Even without the membership, the Tesla app shows that non-Tesla drivers can charge at these sites using the "Pay Per Use" where you pay the higher fee as you go.
To make it easier, Tesla has created a guide on their website under their Non-Tesla Supercharger Pilot page. Tesla provides four steps on how to charge while driving a non-Tesla EV:
Download the Tesla app (version 4.2.3 or higher) for iOS or Android and create a Tesla Account.

Select 'Charge Your Non-Tesla' and find your Supercharger site.

Add your payment method, plug-in your car, select a stall and tap 'Start Charging.'

Select 'Stop Charging' to complete your session.
Another main point that over 40,000 Tesla drivers in Australia may want to know about is whether their pricing would change now that non-Tesla drivers can charge at certain Superchargers too. Tesla states on its website that it won't affect current Tesla drivers:
"Tesla drivers can continue to charge for the same price," it says.
Many of these initial sites are not part of Tesla's NSW government charging infrastructure rollout where many larger sites are also planned by Tesla this year. Some of these sites will have up to 15 charging bays and – because they are partly government funded – will be open to all users.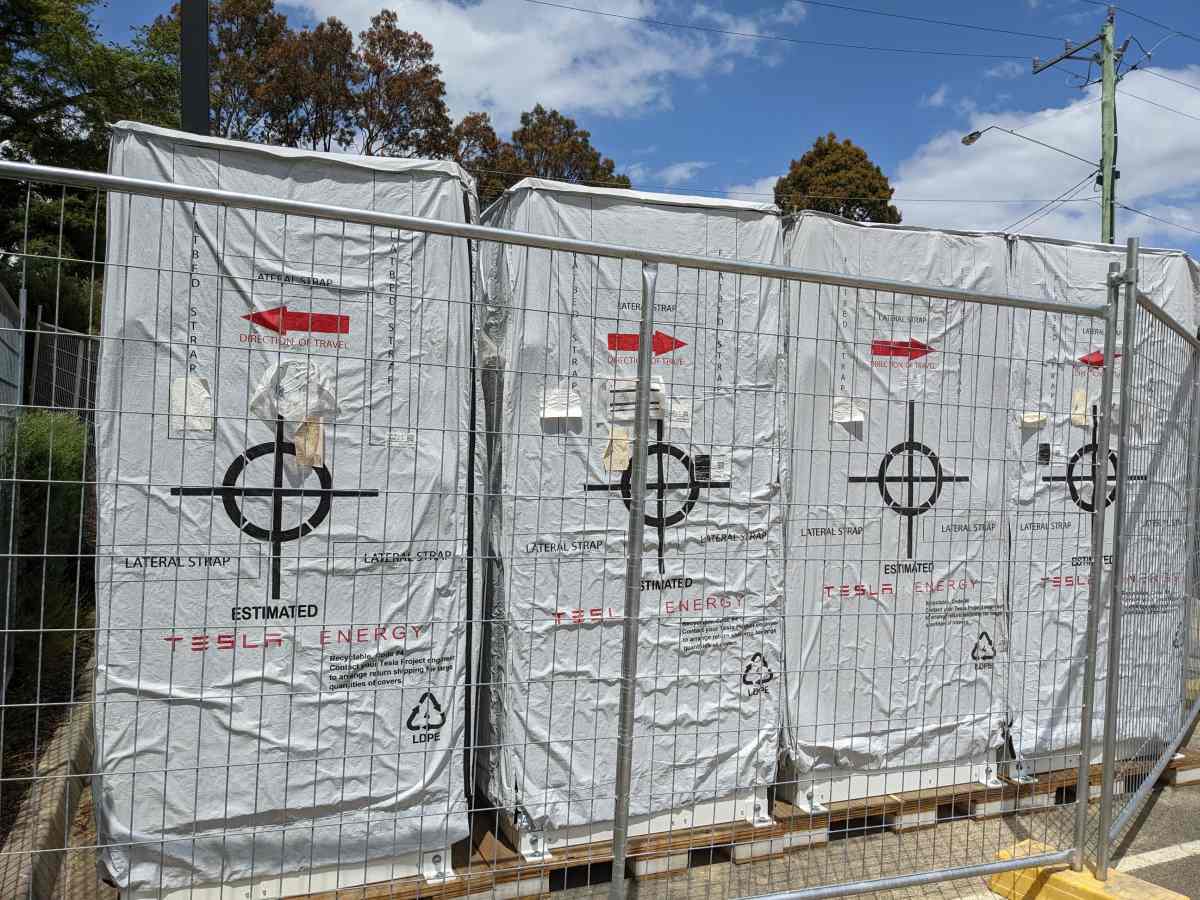 The biggest supercharger site currently sits in Box Hill, Victoria with 12 Superchargers and that may possibly be opened to non-Tesla in the coming months too.
The opening of the Tesla Supercharger network is great news for EV owners as Australia's most reliable charging network with over 300 fast-charging bays starts to become accessible to thousands of EV owners. 
The latest data from carloop shows that 72% of all fast charging sites across Australia are using Tritium chargers that have been known to have reliability issues.
What Tesla has done today should also send a strong signal to other charging infrastructure operators to improve reliability at their charging stations. 
Overall, this is a great step in encouraging more EV adoption in Australia as far more reliable chargers are now accessible to current and future EV drivers.

Riz is the founder of carloop based in Melbourne, specialising in Australian EV data, insight reports and trends. He is a mechanical engineer who spent the first 7 years of his career building transport infrastructure before starting carloop. He has a passion for cars, particularly EVs and wants to help reduce transport emissions in Australia. He currently drives a red Tesla Model 3.