Welcome to Thomas Insights — every day, we publish the latest news and analysis to keep our readers up to date on what's happening in industry. Sign up here to get the day's top stories delivered straight to your inbox.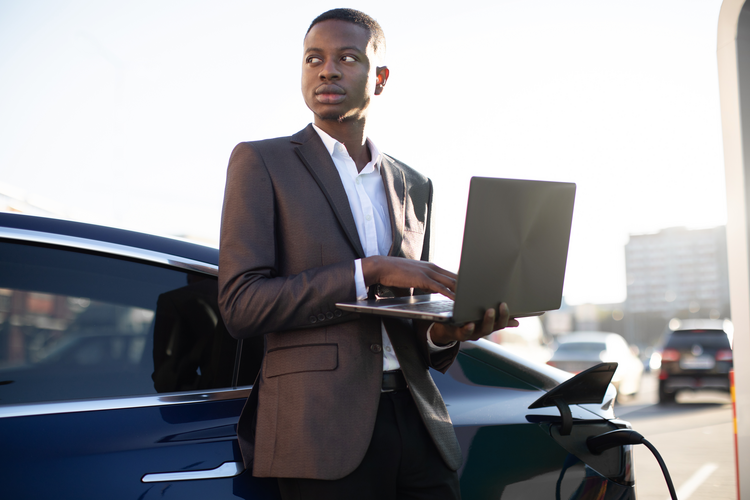 The number of electric vehicle (EV) fueling stations increased from 89,433 in 2019 to about 140,000 in 2022. Demand for alternative fueling stations is skyrocketing thanks to today's booming EV business. EV ales have climbed by more than 40% since 2016, and President Biden is committed to ensuring that 50% of all new vehicles sold by 2030 are electric, plug-in hybrid electric, or fuel-cell-powered models. 
Despite rapid industry growth, a lack of charging infrastructure is often cited as a major barrier to widespread EV adoption. 
In a bid to redress the shortfall, the Biden administration will grant $7.5 billion over the next five years to develop a network of 500,000 EV charging stations. It is hoped this will include a better distribution of fueling stations across multiple states, as well as a range of different types of charging ports, since drivers want rapid chargers that can accommodate longer journeys. 
But what's the current state of EV fueling stations across the country? Here's a list of the five U.S. states with the most EV charging stations per capita, detailing how many charging stations they each have, where they can be found, and any plans for future developments. 
5. Utah
Utah has a total of 1,978 EV chargers, which equates to 60.9 chargers per 100,000 residents.
The Beehive State has made some fairly major investments in EV infrastructure in the past few years. Back in 2020, for example, new legislation directed the Utah Department of Transportation to ensure that charging stations were fitted every 50 miles along Utah's Alternative Fuel Corridors, known as AFCs. Towards the end of last year, the department identified 18 locations where it will install new charging stations.
Utah is also collaborating with seven western states, including Arizona, Colorado, Idaho, Montana, Nevada, New Mexico, and Wyoming, to develop a cross-state charging-station network. 
EV charging stations in Utah can be identified here.
4. Colorado
Colorado has a total of 3,978 EV chargers, which includes 89 level 1 chargers, 3,307 level 2 chargers, and 582 DC fast chargers.  
In September 2022, the state's roadmap for establishing a statewide EV charging network was approved by the federal government. This means it will receive around $57 million of funding in the coming years to develop its segments of the National Electric Vehicle Infrastructure Implementation (NEVI) Plan.
Colorado currently has 63,927 registered EVs on its roads but hopes to reach a target of 940,000 by 2030. Perhaps the rollout of this latest EV infrastructure plan will help it in achieving these goals. 
EV charging stations in Colorado can be identified here.
3. Massachusetts
Massachusetts has a total of 4,871 EV chargers, equating to 70.7 chargers per 100,000 residents. 
Like Colorado, Massachusetts gained approval from the Federal Highway Administration (FHWA) for its EV Infrastructure Deployment Plan in September 2022.
Via the NEVI program, the state will receive significant funding over the course of five years, including $9.4 million for Federal Fiscal Year 2022. This is important given the state's lofty EV goals. Massachusetts hopes to add 300,000 zero-emission vehicles to its roads by as soon as 2025. 
EV charging stations in Massachusetts can be identified here.
2. California 
As many as one-third (41,225 to be precise) of the United State's EV charging stations are located in California. Perhaps this is unsurprising, given that the Sunshine State is the birthplace of Tesla and known for being ahead of the curve in regard to sustainability efforts. 
In December 2022, The California Energy Commission (CEC) announced that it would invest $2.9 billion to ramp up the state's zero-emission transportation plans. This will result in around 90,000 new chargers being built in the next four years.
EV charging stations in California can be identified here.
1. Vermont
Vermont may be small, but when it comes to EVs, it has most definitely gone big. Since 2014, the state has pumped more than $3.5 million into building public EV charging stations across all of its 14 counties, which is an investment that has ultimately secured it the top spot on this list. Today, Vermont boasts a total of 871 EV charging stations, equating to 139.7 stations per 100,000 residents.
Significant developments are also planned for the future. In March 2022, the Vermont House passed a transportation spending package, which will invest $866 million in Vermont's bridges, roads, and public transit. A portion of this budget will be used to further expand the state's EV incentives and infrastructure. 
EV charging stations in Vermont can be identified here.
Image Credit: Desizned / Shutterstock.com
More from Industry Trends