Urban and advanced air mobility is set to change how we commute and transfer goods in cities and across regions. Furthermore, electrical vertical takeoff and landing vehicles (eVTOL) offer the promise of quiet, zero-emissions transport, replacing polluting cars on the road and noisy helicopters in the skies.
You would be forgiven if you had a hard time remembering the names of all the hopeful eVTOL manufacturers. By Q2 2022, there were over 500 concepts in the works. It is a fair assumption that not all will make a huge success of it, and the market will most likely see consolidation in the years to come.
By now, most major US airlines and other carriers throughout the world have made their bets on which companies and models to back and hopefully introduce to their networks. Let's take a look at who the frontrunners are thus far.
Archer Aviation
Archer is making the eVTOL of choice for United Airlines. United was first revealed as a major customer of Archer's when it signed up for up to 200 eVTOLs at the beginning of 2021, although the developer only recently revealed the aircraft it will actually produce. Its five-seat (four passengers and a pilot) aircraft, Midnight, will fly for up to 60 miles (nearly 100 km) at speeds of up to 150 mph (241 km/h), using today's battery technologies.
Its 80% scale demonstrator, Maker, made its first flight on December 16, 2021, whereas the Midnight design was revealed as the production aircraft in November 2022. In October, Archer's CEO and co-founder Adam Goldstein told Reuters that the company intends to build 250 units in 2025 and keep on scaling in the following years. Goldstein said,
"In our first year, we will build 250 aircraft; our second year will build 500 aircraft; our third year will build 650 aircraft, and then we scale it up to around 2,000 aircraft per year."
Archer is aiming for an end-of-2024 certification for Midnight – just like one of its major competitors.
Joby Aviation
Most likely, one of Archer's fiercest competitors in bringing the first certified eVTOL to market in the US will be Joby. Mid-December 2022, Joby announced it had cleared the second in a series of four system reviews required by the FAA as part of the certification program. Didier Papadopoulos, head of aircraft OEM at Joby, said,
"Progress on certification is a key area of focus for this nascent sector, and we're pleased to mark our continued leadership with the successful completion of our second System Review. We're confident that our aircraft design is on track to meet the FAA's expectations regarding system-level safety, redundancy and overall aircraft architecture."
Joby began working with NASA early on in it its trajectory and has since been supported by JetBlue Ventures and secured an investment from Delta Air Lines of up to $200 million. The company has also teamed up with Uber to offer ride-sharing with a $75 million investment from the cab-hailing company.
The aircraft itself will accommodate one pilot and four passengers, have a max range of 150 miles (approx. 240 km), and a top speed of 200 mph (322 km/h).
Lilium
One of the most prominently featured developers in 2022 was Lilium and no wonder. Since its founding in 2015, the company has made significant progress by building and testing five generations of technology demonstrators. The fifth and latest, the Phoenix 2, commenced another phase of testing in Spain in April this year.
It has also made deals with operators all across the world. Significant orders include 50 units for Bristow, 40 for Norway's AAP, up to 100 for Saudia, and, perhaps the most significant, 200 of the jets for Azul. The deal is worth $1 billion, and Azul intends to use the aircraft to make its mark on the developing urban air mobility sector in Brazil once they join the fleet, which is now planned for 2025.
The Lilium jet differs from most eVTOL developments in that it is, well, a jet, as opposed to based on a helicopter. Its jet engines are integrated into the wing flaps and rely on a single "stage" rotor/stator system driven by an electric motor. Its cabin can be configured for as many as six passengers, and Lilium says it is envisioning ranges between 40 km (approximately 25 miles) and 200 km (124 miles) at launch (and up to 500 km/310 miles longer term) at speeds of up to 300km/h (187 mph).
Vertical Aerospace
The UK's Vertical Aerospace is looking for certification before the end of 2025. And it is making significant headway. Its VX4 made its first successful test flight in September 2022. The company is leading the eVTOL sales race with conditional orders for over 1,400 aircraft with the pre-order book valued at around $5.6 billion.
In July, American Airlines became the first commercial carrier globally to confirm delivery slots for 50 units of the VX4, while the entire pre-order amounts to as many as 250. Meanwhile, provisional orders include 100 for AirAsia to be leased through Avolon, 250 for GOL, and up to 150 for Virgin Atlantic, which is also collaborating with the company to establish short-haul, electric aircraft connectivity between UK cities and airport hubs.
The VX4 will seat four passengers plus one pilot, have a range of 100+ miles (160+ km) and a top speed of 202 mph (325) km per hour. Furthermore, it has been developed in collaboration with Rolls-Royce and incorporates technology from Honeywell's F-35 fighter jet.
Honorable mentions and the OEMs
There are many other up-and-coming eVTOL developers out there, and we could easily fill pages with information on models, and specs. Some prominent names include Germany's Volocopter (VoloCity), Chinese startup EHang (EH216), and Beta Technologies (Alia).
Of course, we cannot forget the major OEM contributions to the budding UAM market. Embraer's EVE is already selling well, striking deals with airlines such as Skywest, Widerøe and Kenya Airways, as well as Azorra and Republic Airways.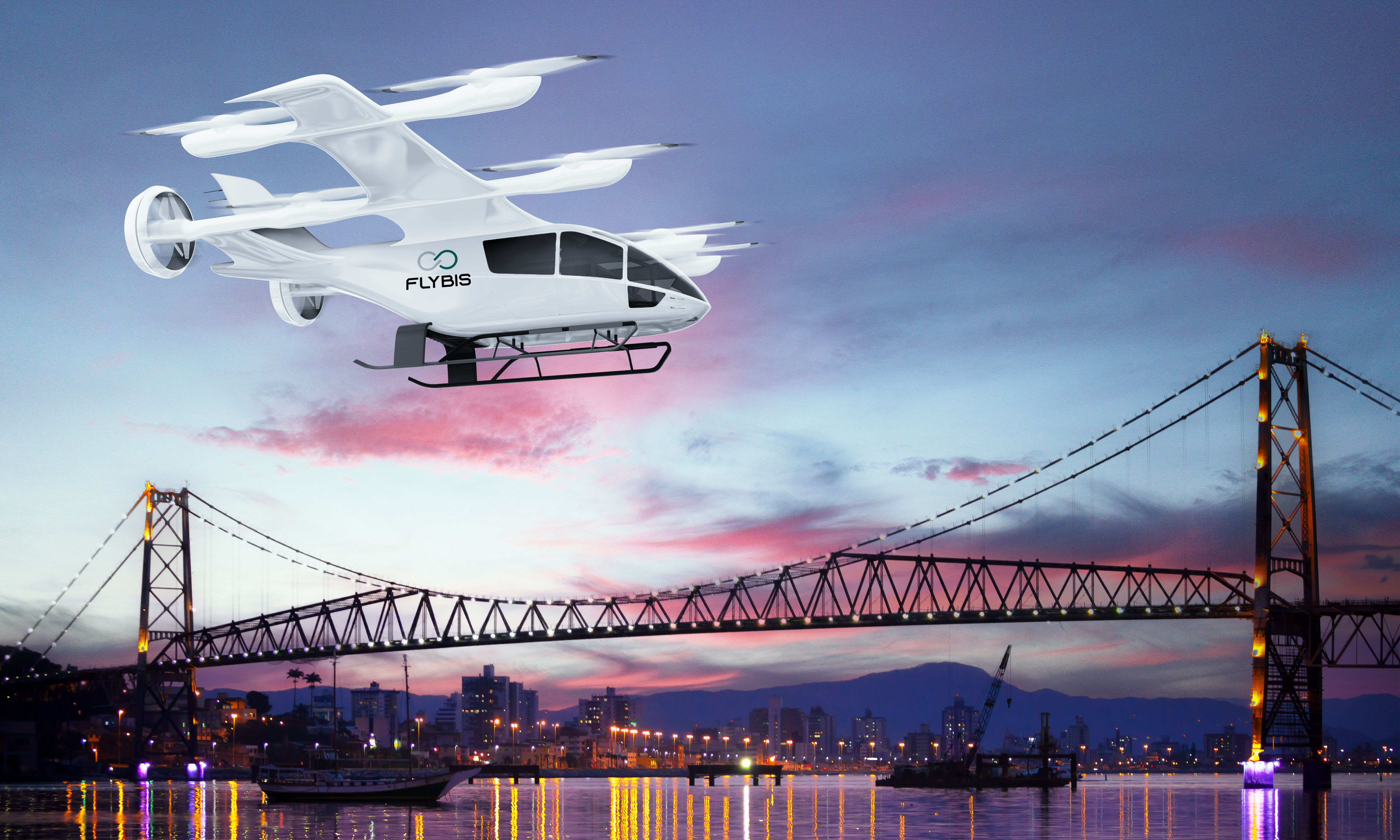 Photo: Eve
Airbus is also developing its own vehicle, the CityBus NextGen, and striking up partnerships with among others ITA Airways and Munich Airport.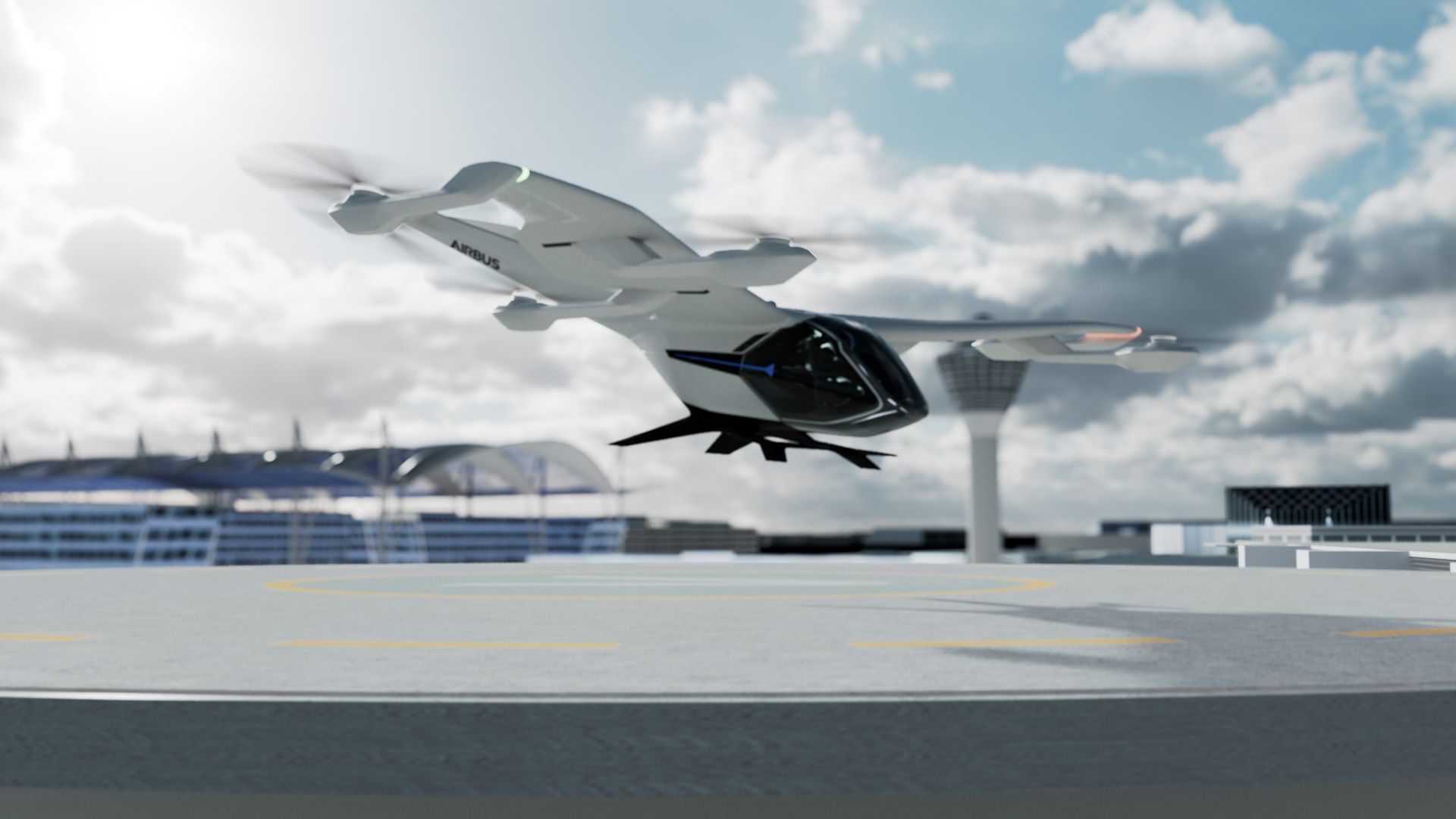 Meanwhile, Boeing has chosen to back Wisk, which describes its Generation 6 as "the world's first all-electric, autonomous, four-seat eVTOL," with a $450 million investment.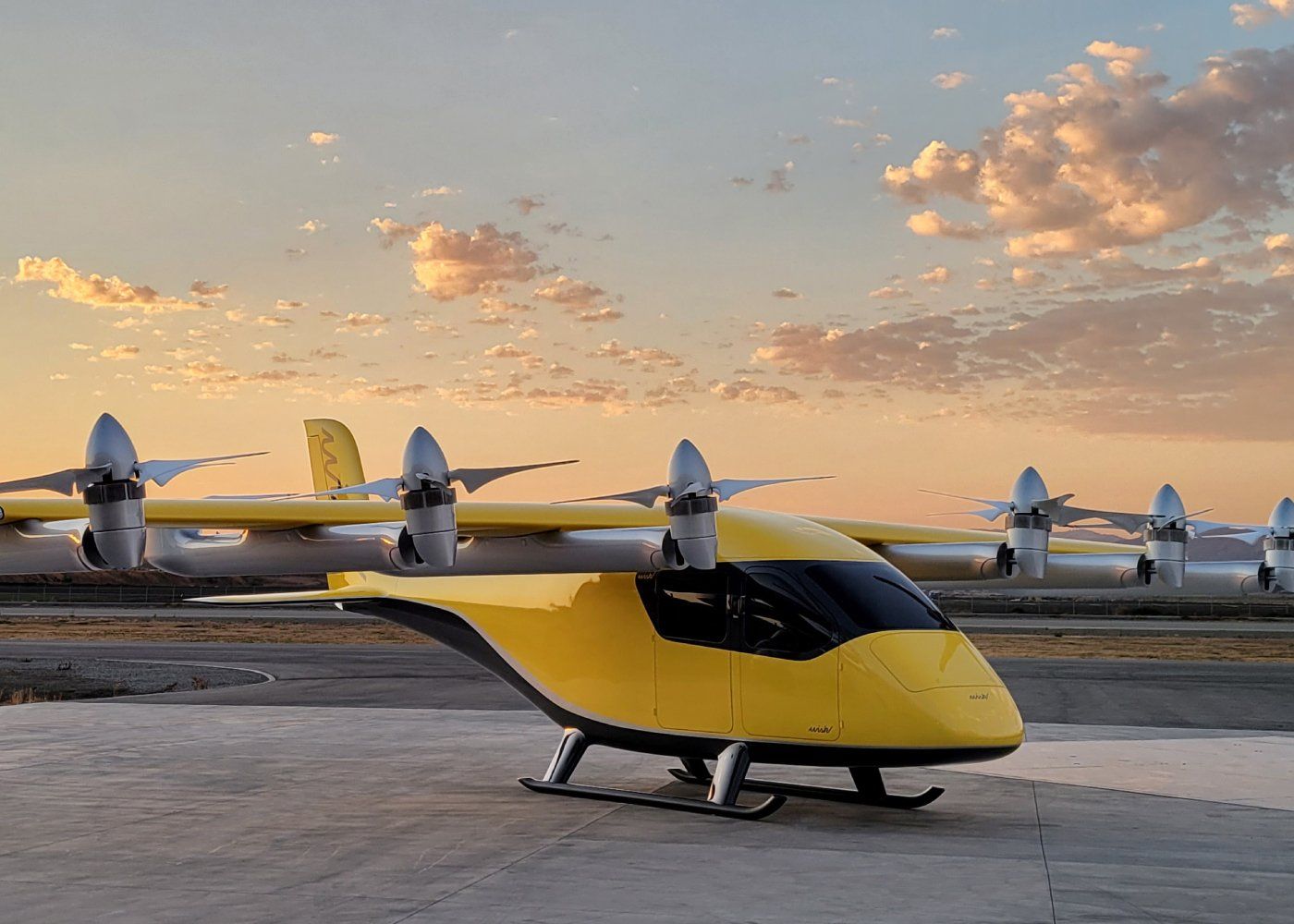 Photo: Wisk Aero
Source: Trends in eVTOL aircraft development: the concepts, enablers and challenges, Birmingham University, Composites World, Reuters